Latest News
Visit us at the BioTalk Conference in Berlin from 26th to 27th September 2013!
Visit us at the Biotechnica in Hannover from 08th to 10th October 2013! Hall 9, Booth F40
Keynote at the bio-development Global Congress on 18th/19th November 2013 in Boston
Introductory Course: "In a Nutshell: Design of Experiments" at IFPAC in Arlington/VA on 20th January 2014
Get the Answers – not just Tools

We have adopted a task-driven viewpoint and implemented a system which handles and automates many analysis aspects for you, allowing you to focus on your actual questions around the process. Numerous tailored algorithms enable you to address specific process related tasks and speed up your path to the answers.
Efficient & User-friendly

Depending on your objective and data type, wizards guide you through optimized workflows, enabling you to perform even advanced analyses efficiently and with confidence. The graphical approach of Pro-DAS makes it easy to verify the results and to communicate them to your team.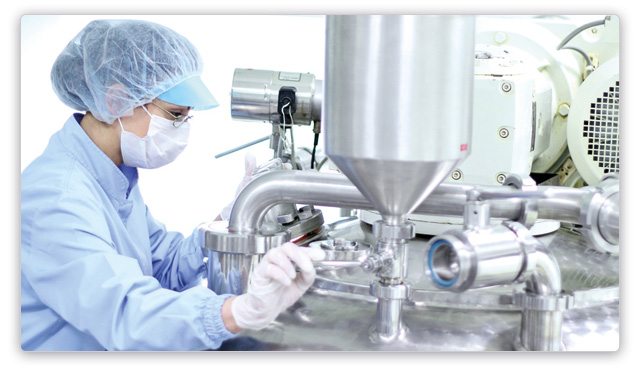 Tailored to Your Processes & Requirements

Unlike most other analysis software, Pro-DAS is not limited to the analysis workflows provided by its vendor. You can easily build your own, customized analysis workflows by dragging & dropping the desired workflow elements from a library of powerful existing elements.
In addition, the library of workflow elements can easily be expanded as they are based on Matlab® – the most powerful chemometric programming platform. Adapting your process analysis system to a new data source or introducing a novel analysis method becomes a matter of days.
Get a Solution

With Pro-DAS you get a complete solution for a broad range of users with different backgrounds. Pro-DAS is adapted to your specific data and analysis needs by our specialists. We build in our expertise – such that you and your colleagues can readily obtain the answers you need every day.
Imprint
Publisher
Data Analysis Solutions DA-Sol GmbH
Kellersgartenstr. 19
86919 Utting am Ammersee, Germany
Tel.: +49 8806 9597430
Fax: +49 8806 9597431
Email:
Internet: www.da-sol.com
Managing Director: Dr. Juergen von Frese
Legally registered at Registergericht AG Augsburg, Germany
Register number: HRB 23973
USt-IdNr. (VATIN): DE263521779
Disclaimer
Data Analysis Solutions DA-SOL GmbH web sites contain links to other web sites. Data Analysis Solutions DA-SOL GmbH is not responsible for the privacy practices or the contents of these other web sites. In addition, Data Analysis Solutions DA-SOL GmbH assumes no liability for any information provided on third-party web sites which refer to Data Analysis Solutions DA-SOL GmbH in any way.
Concept and Realization
COLOR & CODE
www.colorandcode.de